In my never ending search for "oddball" kits, I came across the website of Jean Louis Crinon and found a bounty of kits right down my alley. The one I picked up first is The Carver.
I don't know of any backstories with the sculpts. So what we have is a ragdoll that has carved a Halloween pumpkin, but what the prototype image shows is that the doll has blood splatter on his shirt from possibly carving up something else.... Oooooh.
The model comes in 3 parts - the doll/base, the pumpkin and the knife blade (not shown). Its a white gray resin with no odor. There is a tiny bit of flash between the doll and the base, and a tiny seam line that I was able to clean up in 19 minutes. It also comes with a small length of wire and will end up being the 3 hairs on its head.
Here's the model along with the prototype image. - -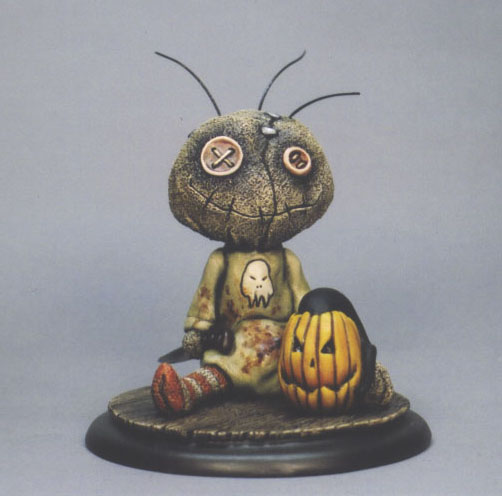 Thanks for looking.